The following phishing email has been reported to the Technology Support Center. This email was not sent by Illinois State University.
If you clicked the link in this email and "logged in" or replied to this email with your ULID and password, you should change your password and security question immediately.
For more information, refer to
How to recognize phishing emails targeting Illinois State University
.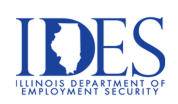 Congratulations! You are approved for the new pandemic stimulus benefit of $12,600.00 USD. This second round of the pandemic stimulus benefit provides funds for both employed and unemployed Florida residents who have previously registered on the PUA Portal. Use the link below to reconfirm your identity log in to accept your claims.

Accept My Claims

Note: After you log in to confirm your identity. You will receive a notice in your email within 96 hours to let you know your funds have been processed.
The Florida Department of Employment Security will process your claim and verify the information provided is correct. Once your email is confirmed, you will be able to manage your claim and check the status, request payment by certifying for the stimulus benefits, view your benefit balance, and update your personal information on benefits.ides.illinois.gov/

Your Next Steps
• Watch your email for information from us.
• Request your $12,600.00 USD by certifying for benefits on benefits.ides.illinois.gov.

When Will I Receive a Payment?
Stimulus benefits are paid after your identity has been confirmed. You must click on the link to confirm your identity to receive payment.
The law, known as the Coronavirus Aid, Relief, and Economic Security Act or CARES Act, also allows you to receive an additional $600 per week in federal benefits for the period from Nov 16 through March 25, 2021.